Approximately 1,5 year ago ⌛️ I started to workout with Luky 🏋🏻‍♂️. It's all about calisthenics and strong core 💪🏻. Even before, I had a bar and some dumbbells in my bedroom, but then I really felt in love in this kind of exercising and I started to add more equipment. Mostly those are rubber expanders, roller, sliders pads, kettlebell… The big issue, is that the space in the bedroom, which is really small. Not this small space is the only limitation, during nice spring or summer days exercising inside doesn't motivate me much and I really love exercising outside ☀️.
So I have started to think about outdoor workout playground on our garden. First problem I needed to solve was, that there was existing playground 🎢 for the kids 👶🏻👶🏻 and my wife insisted that in needs to stay at least 2 years. So I was considering different smaller options for the workout playground or movable constructions… now suddenly my wife decided that it is the right time to get rid of the playground and I got green light to proceed with the Garden Workout Project.
Here is the initial drawing ✏️ of the workout playground.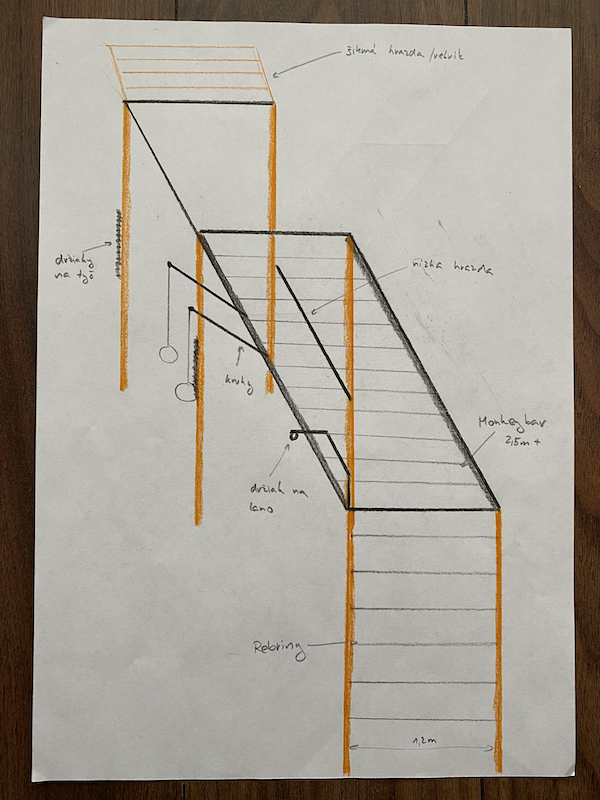 … and after many discussions with different people, many iterations and versions from different vendors; I eventually came to this final version.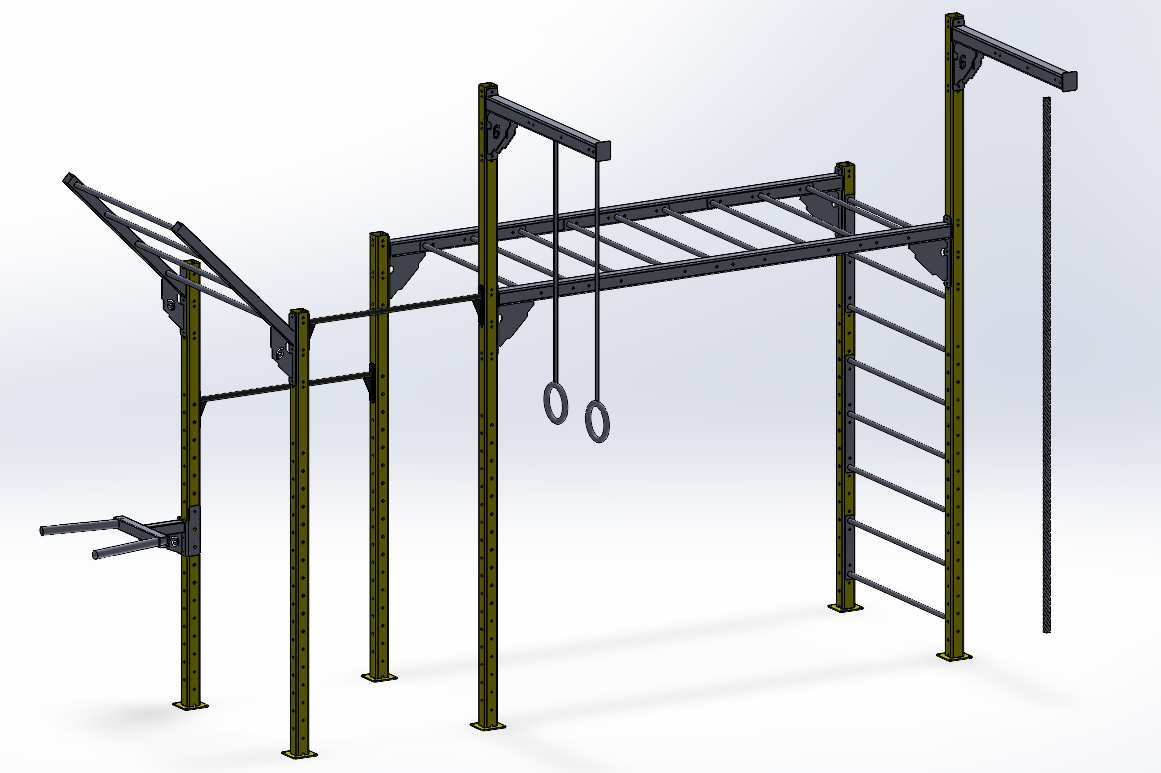 At the moment, I'm preparing to build basement 👷🏻‍♂️ for the construction it self and the plan is to have it finally assembled in the middle of March 🤞🏻. Then the next step will be to build some decent floor which will be usable during rainy days in order to utilize the playground as long as possible during the year. Based on the current weather I hope to do my workouts there from end of February to late November, which would be great.
As for the decent floor, it seems that a good rubber based floor will cost even more that the whole playground. So the final project will cost up to 💶 6k€ 😱. Considering that a single entry fee for the gym is 5€, even if I would be visiting the gym 5 times per week, 6k€ would last for almost 5 years for entry fees 😇. So I really hope that the energy for healthy exercising will last for long years and it will influence also my boys in a positive way.
---